It's been approximately 3 weeks since I landed in Malaysia from my Sydney trip. I was actually so close to not posting anything about it simply because I'm too lazy to, until I noticed quite a number of friends still wished to listen to my babbles and rattles. What a surprise. But please, don't expect so much. Please anticipate, and I'll try to write the best travelogues I could! I have yet to grasp what writing styles should I use (as to make things interesting) is one thing. Plus I'm in the middle of digging all the related folders on my lappy just to recall what have we done in Aussie; tentative, places, pics etc. Maybe the following entries would be more pictorials rather than wordy. After all just enjoy what's left in my memory that I got to jot down.
USIM Internalization Program to Australia. It's an annual faculty program for 3rd year students. Don't be too excited now, having it titled under our faculty program doesn't make it free though. We still need to pay for the expenses. Our previous batches went to Egypt, Jordan and China but my batch on the other hand wanna plan for something more extravagant than that so that was when Australia came into the picture.
I'm second in line after the director; Hafiz (self credit heh) worked on the proposal, papers and planning over a year along with all the committees. The dilemma about it was the hardship to juggle things up including the studies. Apparently when you have to accommodate your timetable with you dean's just to have meetings with him every now and then, calling up companies searching for potential sponsors. Among the regular faces that went to-and-fro the admin office (pengalaman kena marah dengan dekan because I didn't do things properly T_T), well the good thing about it was I bet even the receptionist recognized me now.
We did anything we could to raise as much fund.
Car boot sale
Recycles! We're going green!
Weekly DimSum selling
Selling booth during occasions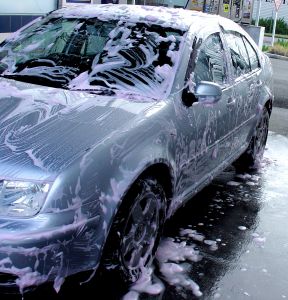 Carwash services for lecturers and students
Futsal amal
And keep calling from company o company
Special tributes to everyone who contributed for the fund raising, all the sweats only Allah can pay that :')
To keen juniors who're curious how much we spent on this trip per head, it's RM 4K, for 7 days; including hotel, transportation and foods. But since we were able to raise fund up till more than RM30K, so technically we each only need to pay 3000++.
*pesanan penaja: to all juniors, sila berusaha keras untuk cari sponsorship*
Ps: Curi 2 gambar dari blog Cik Aiman. Hehe
Pss: Gambar lain rembat kat Mr.Google je.
Pss: Now that I've started the entry, I should make sure the sequels is coming right after! =="